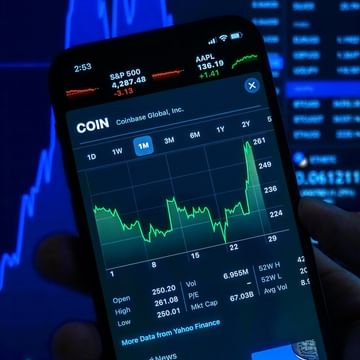 Finance
Tech in Finance
Discover the technologies changing finance – and the tech skills you need to get ahead.

Moideen Kalladi
Data Scientist, MBA Graduate from New York University
Secure your place
Be part of the brave new world of finance
Finance is evolving. From high-profile fintech start-ups such as Wise, Klarna and Monzo, to the long-established investment banks, finance companies are in a race to innovate. How can they improve customer service, increase efficiency and security, find new ways to grow their business and make finance more inclusive and accessible?

Fuelling the race is technology; leading-edge software, new apps, data, modelling, coding and advanced analytics are the tools creating the opportunities. For those with the skills to harness technology's potential to add value to the world of finance, the opportunities are immense. Banks, funds, advisers and insurers are all looking for tomorrow's talent to give them a competitive edge.
Elite Instruction
Get an expert, insider guide to today's financial services industry
Industry Insights
Discover the trends shaping the future of finance
Expert Guidance
Learn what tech skills are in demand for a variety of roles
Practical Learning
Benefit from hands-on experience tackling real life scenarios
Insider Advice
Find out the best pathways to get your foot in the finance door
Executive Career Coaching
Pick up career tips and advice from experts in leading finance firms
Valuable Contacts
Build a network of current and future finance professionals
Get Ahead of the Curve
Give your university and job applications a competitive edge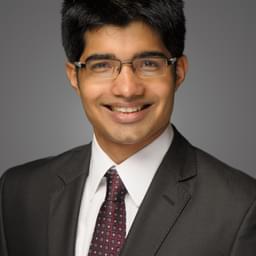 Meet our guest expert
Moideen Kalladi
Data Scientist, MBA Graduate from New York University
Moideen is a Data Scientist at a leading global financial services company and has worked in computer science, business analytics, and quantitative finance. He is a Computer Science graduate with an MBA in Business Analytics and Quantitative Finance from New York University.
Fully certified to help you stand out from the crowd and boost your CV
/

What to expect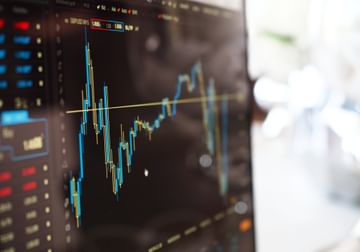 Learn about the financial sectors
Hosted by an expert, the workshop offers a beginners' guide to the world of finance and the wide range of career options available, from investment banker to financial adviser or data scientist. You'll have the opportunity to explore the importance of technology and the specific skills required for a range of roles. The aim of this session is to debunk the myth that careers in finance are prohibitive or inaccessible.
Hands-on, practical learning
During the workshop you will get first-hand experience of testing a typical trading strategy using advanced features in Excel. Applying theory in a practical exercise will help you develop a deeper understanding of how tech skills can be critical for your future career.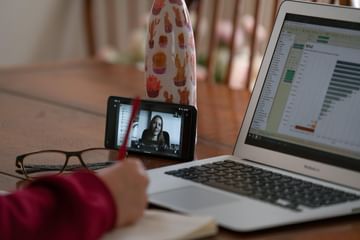 Exclusive access to successful executives
Hear from our guest professionals who will share experiences of the finance industry, discuss the role tech plays in their field, answer your questions and offer valuable advice on entering and progressing within your chosen career.
/

Workshop timetable
13:30

Welcome

Meet your instructor who will introduce the role of tech in the financial sector.

13:50

Finance careers in focus

Explore how the industry is structured, the wide range of roles available – in areas such as private equity, asset management and investment banking – and the expertise and skills required for respective career paths.

14:30

Insider insights from our guest speaker

Hear from an industry expert, who will share their inspiring story, discuss tech applications in their business and offer practical advice.

15:00

Tech in finance

Learn about the preferred programs, tools, methods and models used for different jobs and disciplines, and how to understand their application.

15:40

Hone your skills

Get practical experience by using advanced features in Excel to build, test and analyse a financial trading strategy.

16:30

Panel Q&A

Ask our experts and get the advice you need to get ahead.
/

Requirements
A PC or Mac (laptop or desktop)
Zoom to access the workshop
Microsoft Excel 2016 or later
A stable internet connection
"I appreciate the edge the workshop will give me when it comes to future competitive internship applications."
Dan Everett
Epsom College
/

Frequently asked questions
Skills Gap is a not-for-profit careers accelerator that runs insightful workshops for young people to give them a competitive edge in their future studies and career. We offer a range of intensive workshops designed specifically for 15-19-year-olds and delivered to small groups by experienced industry experts.
The workshop is specifically designed for students aged 15 to 19 who are looking for a career in finance, and want insight into the specific tech skills required in different roles. It is designed to give you a head start before you go to university or take any other route into the sector.
No. The workshop is designed as an introduction to the finance industry and the various roles, with a specific focus on digital skills.
Essential hardware
You will need a PC or Mac (laptop or desktop) which has at least 8GB of RAM and runs Windows 10 or Mac OS 10.11 or later.

Essential software
You will need Zoom. If you have not used it before, you can create a free account and download the app for your phone, tablet or computer.
Recommended
Google Chrome, Firefox and Safari provide the best tested web browsers for the Google Colab activities.

We also highly recommend a second screen. This will allow you to quickly and easily move between the various activities.
(While a tablet, smartphone or Chromebook can be used as a second screen, we don't recommend you use these on their own for the workshop.)
You will need a stable internet connection capable of supporting video conferencing. We recommend using a wired ethernet connection with a download speed of at least 4Mbps and an upload speed at least 1Mbps (preferably 3.8Mbps).
We use Zoom. It is free, easy, allows everyone to be on camera and mic at the same time, and features intuitive presentation and learning tools, like collaborative white boards and break-out rooms for group work.
You also need a Google account to upload the files into your online workspace for the practical session.
We will send you a Zoom link via email shortly before it starts.
If you have not been able to find out what you need from the information on this page, please email our friendly team at hello@skillsgap.tech.
/

Explore our upcoming workshops
/

Find your future in tech

Our Careers Guide lifts the lid on what employers are looking for. We explore how to build a balanced skills profile that blends qualifications, tech know-how, emotional intelligence and a growth mindset – to give you a competitive advantage.