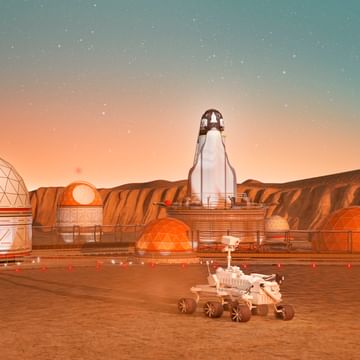 Robotics
Robotics in Space
Begin your career in the pioneering world of space exploration robotics – discover the technologies and skills driving humanity's quest to understand the universe

Emanuele Pulvirenti
PhD Researcher, Bristol Robotics Laboratory
Secure your place
Join the mission to expand the frontiers of space - explore the technology powering humanity's progression into space
Space exploration addresses humanity's most fundamental questions about the evolution of the world and the existence of life beyond Earth. It pushes the boundaries of our scientific and technical knowledge and challenges us to go further.
At the heart of the space quest are robotics, enabling us to go beyond our human limitations by extending exploration time-frames and withstanding extremes of temperature, pressure and radiation. Today's planetary robots examine extra-terrestrial surfaces; tomorrow they could construct planetary surface infrastructure for human arrival. Meanwhile the technology that is increasing our understanding of the magnetic properties of Martian dust is also driving advancements here on earth, from robotic surgery to nuclear decommissioning and wind turbine maintenance.
Our workshop provides a fascinating insight into the multidisciplinary space robotics industry and how you can apply your maths, science and design skills to these pioneering areas.
Elite Instruction
Get an expert, insider guide to the pioneering world of space robotics
Scientific Insights
Discover the trends shaping the future of the space robotics industry
Expert Guidance
Learn how space robotics could impact careers in different industries and research roles
Practical Learning
Benefit from hands-on tasks and real-life scenarios
Insider Advice
Gain first-hand insight into an exciting range of transferable skills for your future career
Executive Career Coaching
Pick up career tips and advice from robotics experts
Valuable Contacts
Build a network of current and future engineers and scientists
Get Ahead of the Curve
Give your university applications and career pathway a competitive edge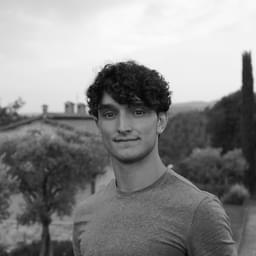 Meet our guest expert
Emanuele Pulvirenti
PhD Researcher, Bristol Robotics Laboratory
Emanuele is a self-confessed space exploration enthusiast with a Master's degree in Aerospace, Aeronautical and Space Engineering from the University of Bristol. Having previously worked as an Electric Vehicle Development Engineer at Jaguar Land Rover he is currently studying for a PhD in Robotics and Autonomous Systems at Bristol Robotics Laboratory, where he is researching the development of a soft exosuit for hypogravity adaptation.
Fully certified to help you stand out from the crowd and boost your CV
/

What to expect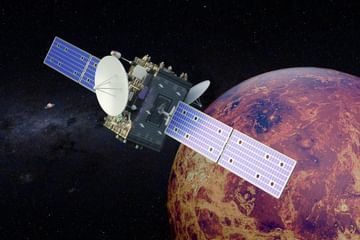 Launch into the world of space robotics
Hosted by a space engineering expert, our workshop offers a beginner's guide to space exploration robotics, introducing you to key missions and varying robot types from probes, and spheres to robotic arms and humanoids. You'll take a closer look at current research and job opportunities in the space robotics industry, and discover the skills you'll need to succeed in roles such as programming, systems engineering, electronic engineering, control engineering.
Learn hands-on robotic skills
The workshop gives you first-hand practical experience of producing a conceptual design for an autonomous robotic lander to explore Europa, one of Jupiter's moons. You'll develop an understanding of the various subsystems deployed and design issues involved, including Europa's landing site terrain conditions, pressure and temperature, the scientific objectives of the mission and the various instruments required.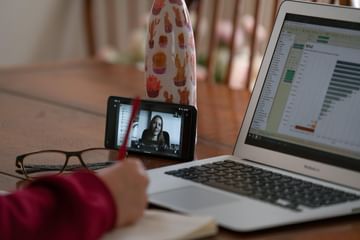 Exclusive access to space robotics professionals
Our guest professionals are on hand to share their experiences of working in different areas of space robotics and the emerging trends across the sector. They'll answer your questions and offer valuable advice on starting out and progressing in this multi-disciplinary field.
/

Workshop timetable
13.30

Welcome

Meet your instructor and get a brief overview of the day's activities.

13.40

Robotics in Space

Overview of robotic space exploration and key missions with an introduction to robot types from satellites and probes to recent and unconventional designs.

14.05

Space Robotics in Industry and Research

Develop a detailed understanding of the space robotics industry and the technologies used, explore the main areas of research, key players in the sector and their areas of expertise.

14.30

Develop hands-on skills

Get practical experience producing a conceptual design for an autonomous robotic lander to explore Jupiter's Europa moon.

15.30

Skills for Robotics in Space

Build on your practical experience with an introduction to the skills for space robotics such as programming, systems engineering, project management and electronic engineering.

15:45

Robotics in Space – Careers Overview

Gain insight into some of the academic and industry careers in space robotics.

16.00

Panel Q&A

Ask our experts – get the answers and advice you need to get ahead.
/

Requirements
A PC or Mac (laptop or desktop)
Zoom to access the workshop
A stable internet connection
/

Frequently asked questions
Skills Gap is a careers accelerator that runs insightful workshops for young people to give them a competitive edge in their future studies and career. We offer a range of intensive workshops designed specifically for students and delivered to small groups by experienced industry experts.
The workshop is specifically designed for students aged 15 to 19 who are looking for a career in space robotics, and want an insight into the skills needed for related industry roles and career paths. It aims to give you a head start before you begin university or take any other route into the sector.
Not at all. The workshop has been created with beginners in mind, and has been designed to give you an overview of space robotics today and the exciting academic and industry opportunities.
Essential hardware
You will need a PC or Mac (laptop or desktop) which has at least 8GB of RAM and runs Windows 10 or Mac OS 10.11 or later.

Essential software
You will need Zoom. If you have not used it before, you can create a free account and download the app for your phone, tablet or computer.
Recommended
Google Chrome, Firefox and Safari provide the best tested web browsers for the Google Colab activities.

We also highly recommend a second screen. This will allow you to quickly and easily move between the various activities.
(While a tablet, smartphone or Chromebook can be used as a second screen, we don't recommend you use these on their own for the workshop.)
You will need a stable internet connection capable of supporting video conferencing. We recommend using a wired ethernet connection with a download speed of at least 4Mbps and an upload speed at least 1Mbps (preferably 3.8Mbps).
We use Zoom. It is free, easy, allows everyone to be on camera and mic at the same time, and features intuitive presentation and learning tools, like collaborative white boards and break-out rooms for group work.
You also need a Google account to upload the files into your online workspace for the practical session.
We will send you a Zoom link via email shortly before it starts.
If you have not been able to find out what you need from the information on this page, please email our friendly team at hello@skillsgap.tech.
/

Explore our upcoming workshops
/

Find your future in tech

Our Careers Guide lifts the lid on what employers are looking for. We explore how to build a balanced skills profile that blends qualifications, tech know-how, emotional intelligence and a growth mindset – to give you a competitive advantage.