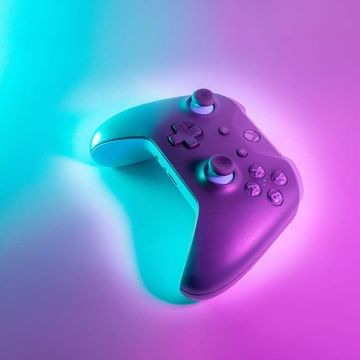 Game design
Coding for Game Design
Delve into the dynamic world of game design and discover the skills you'll need to get ahead

Josh Hills
Online Services Progammer at Firesprite, Computing Science Graduate
Secure your place
Creating the next-generation games - discover the technologies taking global gaming to a new level
Nowhere have the latest advances in technology been more visible or entertaining than in the world of gaming. From the high-definition of PlayStation VR in your living room to the virtual worlds of Roblox and Fortnite and the online communities created through massive multiplayer games, gaming is the perfect showground for developments in everything from graphics to AI. And with latest estimates suggesting that nearing one third of the world's population are gamers, gaming is not only big business, but one of the most exciting areas in which to forge a career.
The combination of high-speed broadband, ever greater processing power, cloud computing, smart phone dominance, and increasingly sophisticated AI means that the decade ahead promises to be an enthralling one for gaming enthusiasts. With cloud gaming platforms from Apple and Amazon, ray tracing, synthetic voices, deep fakes, and even a Green Games Summit, the gamification revolution is ongoing and shows no sign of slowing down.
Our workshop provides a fascinating insight on the technology shaping the gaming industry, the technical skills required for different roles in the sector, and how you can use your maths, science and design skills to succeed in this exciting and rapidly expanding field.
Elite Instruction
Get an expert, insider guide to the dynamic world of gaming design and development
Scientific Insights
Discover the trends shaping the future of the gaming industry
Expert Guidance
Learn how your maths, science and design skills could prove valuable across a diverse range of gaming roles
Practical Learning
Benefit from hands-on tasks and real-life scenarios
Insider Advice
Gain first-hand insight into a broad and exciting range of careers in gaming
Executive Career Coaching
Pick up career tips and advice from gaming industry experts
Valuable Contacts
Build a network of current and future gaming professionals
Get Ahead of the Curve
Give your university applications and career pathway a competitive edge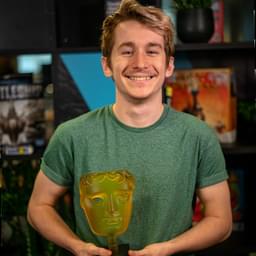 Meet our guest expert
Josh Hills
Online Services Progammer at Firesprite, Computing Science Graduate
Josh describes himself as a creative problem solver who loves connecting players and is currently working at Firesprite on the development of an unannounced ground-breaking next generation PvP shooter project. He has previously worked as a full-stack web systems engineer with Guerilla Games, designing and building online platforms for a Sony PlayStation release, and was part of the Jagex team who developed RuneScape, one of the world's largest MMOs. Josh studied Computing Science at Newcastle University where he focused on web and game technology and graduated top of his year.
Fully certified to help you stand out from the crowd and boost your CV
/

What to expect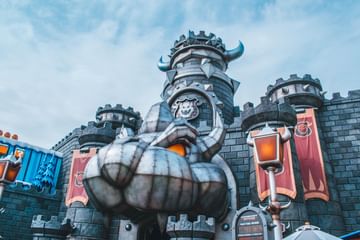 Step into the world of game creation
Hosted by a gaming industry expert, our workshop offers a beginner's guide to the gaming industry, including the different types of gaming studio, an overview of the game development cycle and an introduction to the common roles within the team. You'll also gain an insight into essential games tech and some of the latest advances in game development.
Hands-on practical learning
The workshop gives you first-hand experience of developing and enhancing a physics-based game prototype. You'll develop a deeper understanding of the game development process and experience some of the technical challenges faced by programmers during game development and how to overcome them. The task is designed to give you the inspiration to create your own games and start building a personal portfolio.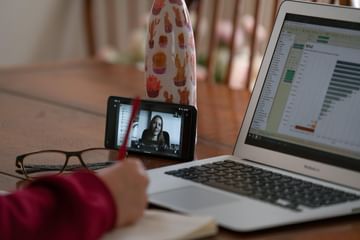 Exclusive access to game development professionals
Our guest experts are on hand to share their experiences of working in different areas of the gaming industry and developing cutting-edge games. They'll answer your questions and offer valuable advice on starting out and progressing in this dynamic and lucrative field.
/

Workshop timetable
13.30

Welcome

Meet your instructor and get a brief overview of the day's activities.

13.40

Video Gaming Industry

An introduction to the gaming industry and the huge variety of gaming genres, plus a taste of the recent developments including multiplayer games and game streaming.

14.00

Games Studios

Learn more about the different types of games studios, the variety of roles within development teams and useful skills to build for your future career.

14.20

The Game Development Cycle

Follow the process of game creation from pre-production to final release and discover the responsibilities of people involved at each stage

14.40

Computer Game Technology

Explore the technology powering games, the role of engines and the innovations, from AI to VR, that are influencing future development.

15.00

Hands-on practical learning

Get practical experience developing a physics-based game prototype and be inspired to create your own games.

16.00

Panel Q&A

Ask our experts – get the answers and advice you need to get ahead.
/

Requirements
A PC or Mac (laptop or desktop)
Zoom to access the workshop
A stable internet connection
/

Upcoming workshops

There are no workshop dates currently scheduled.
/

Frequently asked questions
Skills Gap is a careers accelerator that runs insightful workshops for young people to give them a competitive edge in their future studies and career. We offer a range of intensive workshops designed specifically for students and delivered to small groups by experienced industry experts.
The workshop is specifically designed for students aged 15 to 19 who are interested in a career in game design and development, and want an insight into the skills needed for different roles in the sector. It aims to give you a head start before you begin university or take any other route into the sector.
Not at all. The workshop has been created with beginners in mind, and has been designed to give you a guide to game development and an introduction to the latest advances in game technology.
Essential hardware
You will need a PC or Mac (laptop or desktop) which has at least 8GB of RAM and runs Windows 10 or Mac OS 10.11 or later.

Essential software
You will need Zoom. If you have not used it before, you can create a free account and download the app for your phone, tablet or computer.
Recommended
Google Chrome, Firefox and Safari provide the best tested web browsers for the Google Colab activities.

We also highly recommend a second screen. This will allow you to quickly and easily move between the various activities.
(While a tablet, smartphone or Chromebook can be used as a second screen, we don't recommend you use these on their own for the workshop.)
You will need a stable internet connection capable of supporting video conferencing. We recommend using a wired ethernet connection with a download speed of at least 4Mbps and an upload speed at least 1Mbps (preferably 3.8Mbps).
We use Zoom. It is free, easy, allows everyone to be on camera and mic at the same time, and features intuitive presentation and learning tools, like collaborative white boards and break-out rooms for group work.
You also need a Google account to upload the files into your online workspace for the practical session.
We will send you a Zoom link via email shortly before it starts.
If you have not been able to find out what you need from the information on this page, please email our friendly team at hello@skillsgap.tech.
/

Explore our upcoming workshops
/

Find your future in tech

Our Careers Guide lifts the lid on what employers are looking for. We explore how to build a balanced skills profile that blends qualifications, tech know-how, emotional intelligence and a growth mindset – to give you a competitive advantage.