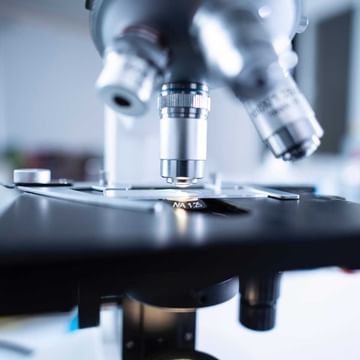 Engineering
Careers in Nanotechnology
Dive into the small but mighty world of nanotech and develop practical skills and elite insights for your future career

Ryo Mizuta
Postdoctoral Researcher, University of Cambridge
Secure your place
Discover the power of small: expert insights for your nanotech career
Imagine a world where clothes are also electronic devices, your computer is flexible and stretchable, and where synthetic materials grow like trees using carbon dioxide from the air? It may sound like science fiction, but nanotechnology is fast making all this a reality.
Nanotechnology is the study and manipulation of matter on the smallest scale possible, at atomic and molecular level (one nanometre is equivalent to a billionth of a metre). It's transformative because particles behave differently at the nanoscale: silicon turns from insulator to conductor, inert platinum becomes a catalyst, and flexible copper becomes unbendable.
The result is a whole new world of revolutionary applications. Scientists have successfully programmed nanorobots to shrink cancerous tumours in mice. In electronics, IBM are developing carbon nanotubes as an alternative to silicon chips for more energy-efficient, longer-lasting computers while nano-engineered batteries could soon give us electric vehicles with greater power and range. Electrostatically charged and accelerated nanoparticles could be used as a rocket propellant in space and sheets of graphene have the potential to make solar cells 1000 times more efficient than current solar technology.
Our workshop provides a fascinating insight into the staggering breadth and scope of nanotechnology and how you can use your maths and science skills in this rapidly emerging field.
Elite Instruction
Get an expert, insider guide to the transforming world of nanotechnology
Industry Insights
Discover the trends shaping the future of nanotech research and current and future applications
Expert Guidance
Learn how nanotech skills could prove valuable across a diverse range of disciplines
Practical Learning
Benefit from hands-on tasks and real-life scenarios
Insider Advice
Gain first-hand insight into an exciting range of career opportunities in nanotechnology
Executive Career Coaching
Pick up career tips and advice from nanotech experts
Valuable Contacts
Build a network of current and future science and nanotech professionals
Get Ahead of the Curve
Give your university applications and career pathway a competitive edge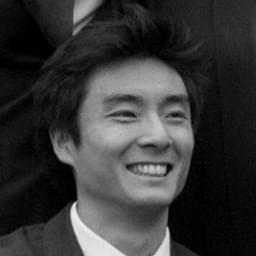 Meet our guest expert
Ryo Mizuta
Postdoctoral Researcher, University of Cambridge
Ryo has a first class honours degree in Natural Science from the University of Bath and a PhD from Cambridge University, where he is currently carrying out post-doctoral research on the manufacturing of two-dimensional nanomaterials for application in next-generation electronics. Ryo is a nano enthusiast, always looking for opportunities to apply and discuss emergent nanotechnology and its potential to meet real-world needs.
Fully certified to help you stand out from the crowd and boost your CV
/

What to expect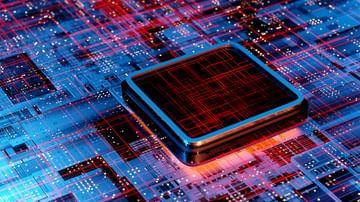 Explore the fast-expanding world of nanotechnology
Hosted by a nanotech expert, our workshop offers a beginner's guide to nanotechnology and basic nanoscience concepts. You'll take a closer look at some of the most promising applications such as next generation electronic devices, nanomedicine, energy harvesting and storage – including batteries that are smaller, lighter and more powerful.
The workshops will also focus on identifying the skills you'll need to succeed in the nanotechnology sector and the varied routes into a nanotech career.
Learn nanotech skills at first-hand
During the workshop you will get hands-on experience using Python-based quantitative analysis of Raman spectroscopy data and scanning electron microscopy data to characterise the quality and properties of graphene.
You'll develop a deeper understanding of the importance of being able to characterise the quality of nanomaterials when manufacturing them for real-world applications. The workshop aims to introduce you to the techniques used by research labs and industry and how Python can be used for quantitative data analysis as an integral part of nanotechnology.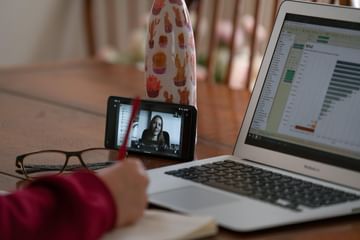 Exclusive access to nanotech professionals
Our guest experts are on hand to share their experiences of pioneering work in nanotechnology and the emerging trends across the sector. They'll answer your questions and offer valuable advice on starting out and progressing in this world-changing field.
/

Workshop timetable
13.30

Welcome

Meet your instructor and get a brief overview of the day's activities.

13.40

Nanotechnology fundamentals

An introduction to the world of nanotechnology – discover why small science is making such a big impact.

14.00

Nanotech applications for today and tomorrow

Examine the current uses of nanotechnology and learn more about future applications in developing next generation electronic devices and batteries.

14.30

Develop hands-on skills

Get practical experience of using Python to scan electron microscopy data to characterise the quality and properties of graphene for real-world application.

15.30

Nanotech Careers

Find out more about the hard and soft skills needed for a career in nanotech, how and where to start developing them, and possible routes into the industry.

16.00

Panel Q&A

Ask our experts – get the answers and advice you need to get ahead.
/

Requirements
A PC or Mac (laptop or desktop)
Zoom to access the workshop
A stable internet connection
/

Frequently asked questions
Skills Gap is a not-for-profit careers accelerator that runs insightful workshops for young people to give them a competitive edge in their future studies and career. We offer a range of intensive workshops designed specifically for 15-19-year-olds and delivered to small groups by experienced industry experts.
The workshop is specifically designed for students aged 15 to 19 who are interested in discovering more about nanotechnology, and want an insight into the skills needed for roles in the industry and the different career paths available. It aims to give you a head start before you begin university or take any other route into the sector.
Not at all. The workshop has been created with beginners in mind, and has been designed to give you an overview of nanotechnology and the exciting opportunities in this growing area.
Essential hardware
You will need a PC or Mac (laptop or desktop) which has at least 8GB of RAM and runs Windows 10 or Mac OS 10.11 or later.

Essential software
You will need Zoom. If you have not used it before, you can create a free account and download the app for your phone, tablet or computer.
Recommended
Google Chrome, Firefox and Safari provide the best tested web browsers for the Google Colab activities.

We also highly recommend a second screen. This will allow you to quickly and easily move between the various activities.
(While a tablet, smartphone or Chromebook can be used as a second screen, we don't recommend you use these on their own for the workshop.)
We use Zoom. It is free, easy, allows everyone to be on camera and mic at the same time, and features intuitive presentation and learning tools, like collaborative white boards and break-out rooms for group work.
You also need a Google account to upload the files into your online workspace for the practical session.
You will need a stable internet connection capable of supporting video conferencing. We recommend using a wired ethernet connection with a download speed of at least 4Mbps and an upload speed at least 1Mbps (preferably 3.8Mbps).
We will send you a Zoom link via email shortly before it starts.
If you have not been able to find out what you need from the information on this page, please email our friendly team at hello@skillsgap.tech.
/

Explore our upcoming workshops
/

Find your future in tech

Our Careers Guide lifts the lid on what employers are looking for. We explore how to build a balanced skills profile that blends qualifications, tech know-how, emotional intelligence and a growth mindset – to give you a competitive advantage.