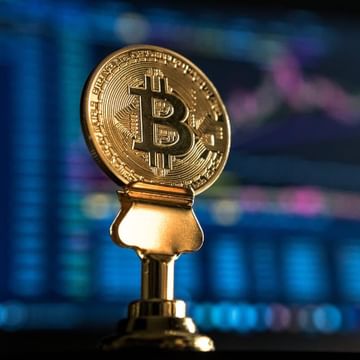 Finance
Blockchain and Cryptocurrencies
Step into the revolutionary world of virtual currencies and discover the skillset you'll need to get ahead

Stefano Duca
Quantitative Researcher at SBT Zurich, MSc in Theoretical Physics, PhD in Game Theory
Secure your place
Are you ready for the new world of peer-to-peer trading?
Since the launch of Bitcoin by the mysterious Satoshi Nakamoto in 2009, the world has witnessed the start of a new era in finance. Today, thousands of cryptocurrencies allow transactions to be made peer to peer, putting power in the hands of individuals instead of the banks. Though the headlines have focused on those who have made and lost millions at their computer screen, at a basic level, the new currencies mean that transactions can be completed faster, at a lower cost and with enhanced security.

The majority of virtual currencies are powered by blockchain technology, ensuring that transaction data is permanently recorded and viewable by anyone, and making them immune to interference from financial organisations and governments. This new model of decentralised trading has the potential to revolutionise the way we see money, but also change the way we do business in sectors from property and law and even the way we store sensitive health or voting data. With the global cryptocurrency market expected to reach USD 4.94 billion by 2030, the question is no longer 'how long will the cryptocurrency fad last?', but 'where will it take us next?'.

Our workshop provides a fascinating insight into the growing potential of blockchain, the world of cryptocurrencies and how they are analysed and traded. You'll also discover the skills you'll need to seize the opportunities and build a career in this fast moving and disruptive sector.
Elite Instruction
Get an expert, insider guide to the dynamic world of cryptocurrency and blockchain technology
Industry Insights
Discover the trends shaping the global future of virtual currencies and their wider potential
Expert Guidance
Learn what skills could prove valuable for a career in crypto finance and the technology behind it
Practical Learning
Benefit from hands-on tasks and real-life scenarios
Insider Advice
Gain first-hand insight into a broad and exciting range of job opportunities in the field of digital currencies
Executive Career Coaching
Pick up career tips and advice from cryptocurrency and blockchain experts
Valuable Contacts
Build a network of current and future cryptocurrency professionals and enthusiasts
Get Ahead of the Curve
Give your university applications and career pathway a competitive edge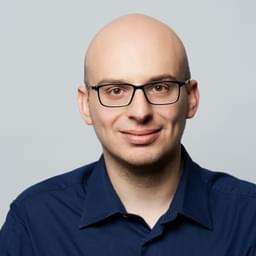 Meet our guest expert
Stefano Duca
Quantitative Researcher at SBT Zurich, MSc in Theoretical Physics, PhD in Game Theory
Stefano is a researcher and data scientist with a passion for problem solving by applying creative and analytical thinking and the latest mathematical tools. He studied for an MSc in Theoretical Physics in Munich and a PhD in Game Theory in Zurich before moving to London to work for Chainalysis, a blockchain forensic and data platform. Stefano currently works in Zurich as a quantitative researcher for SBT, a cryptocurrency focused hedge fund.
Fully certified to help you stand out from the crowd and boost your CV
/

What to expect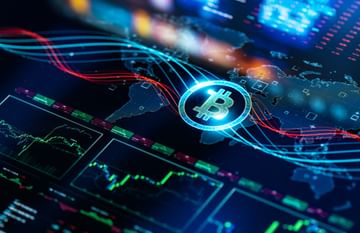 Explore the cryptoverse
Hosted by an industry expert, our workshop offers a beginner's guide to how and why blockchain and bitcoin were created, the problems they solved and the activity and results they generated.
You'll learn more about trading exchanges, smart contracts via Ethereum, and what the future might hold for blockchain technology and cryptocurrencies. Plus you'll gains insights into the technical and non-technical roles in the industry and the skills required to launch your career in the sector.
Hands-on, practical learning
During the workshop you get first-hand experience of coding to build a systematic trading strategy for cryptocurrencies. Your instructor will introduce you to key financial concepts and the basics of Python, and how to apply them for cryptocurrency trading. The practical is designed to develop your coding skills and give you a deeper understanding of finance and trading strategy, so that you can continue to explore these concepts independently.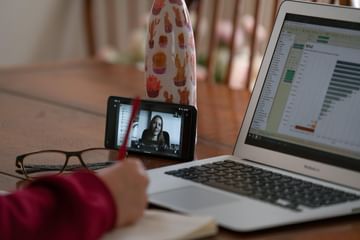 Exclusive access to industry professionals
Our guest experts are on hand to share their personal experience of research and working in the cryptocurrency and blockchain industries. They'll answer your questions and also offer valuable career advice on starting out and progressing in this dynamic field.
/

Workshop timetable
13.30

Welcome

Meet your instructor and get a brief overview of the day's activities.

13.40

How it all began

Gain an understanding of how and why blockchain and bitcoin were created, the possibilities they generated and their impact on the world of finance.

14.00

The Rise of Exchanges and Smart Contracts

Learn more about the rise of centralised trading exchanges and the factors influencing boom and bust cycles. Take a closer look at smart contracts via the Ethereum network and their impact on the use of blockchains.

14.30

What the future holds

Discover what the next few decades could hold and how blockchain and cryptocurrencies could disrupt sectors from finance and energy to pharmaceuticals and telecoms. Explore the potential implications of Web 3.0 and Central Bank Digital Currency.

15.00

Hands-on practical learning

Get practical experience of cryptocurrencies in action by creating your own trading strategy using Python. Improve your coding skills and develop a deeper understanding of finance concepts and trading strategies.

15.45

Careers in blockchain and crypto

Learn more about the exciting roles and opportunities in the blockchain and crypto space from blockchain developers and architects to cryptocurrency analysts and machine learning engineers.

16.00

Panel Q&A

Ask our experts – get the answers and advice you need to get ahead.
/

Requirements
A PC or Mac (laptop or desktop)
Zoom to access the workshop
A stable internet connection
/

Upcoming workshops

There are no workshop dates currently scheduled.
/

Frequently asked questions
Skills Gap is a careers accelerator that runs insightful workshops for young people to give them a competitive edge in their future studies and career. We offer a range of intensive workshops designed specifically for students and delivered to small groups by experienced industry experts.
The workshop is specifically designed for students aged 15 to 19 who are interested in a career in decentralised finance, and want an insight into the skills needed for different roles in the sector. It aims to give you a head start before you begin university or take any other route into the sector.
Not at all. The workshop has been created with beginners in mind, and has been designed to give you a guide to cryptocurrencies and the potential of blockchain technology.
Essential hardware
You will need a PC or Mac (laptop or desktop) which has at least 8GB of RAM and runs Windows 10 or Mac OS 10.11 or later.

Essential software
You will need Zoom. If you have not used it before, you can create a free account and download the app for your phone, tablet or computer.
Recommended
Google Chrome, Firefox and Safari provide the best tested web browsers for the Google Colab activities.

We also highly recommend a second screen. This will allow you to quickly and easily move between the various activities.
(While a tablet, smartphone or Chromebook can be used as a second screen, we don't recommend you use these on their own for the workshop.)
We use Zoom. It is free, easy, allows everyone to be on camera and mic at the same time, and features intuitive presentation and learning tools, like collaborative white boards and break-out rooms for group work.
You also need a Google account to upload the files into your online workspace for the practical session.
You will need a stable internet connection capable of supporting video conferencing. We recommend using a wired ethernet connection with a download speed of at least 4Mbps and an upload speed at least 1Mbps (preferably 3.8Mbps).
We will send you a Zoom link via email shortly before it starts.
If you have not been able to find out what you need from the information on this page, please email our friendly team at hello@skillsgap.tech.
/

Explore our upcoming workshops
/

Find your future in tech

Our Careers Guide lifts the lid on what employers are looking for. We explore how to build a balanced skills profile that blends qualifications, tech know-how, emotional intelligence and a growth mindset – to give you a competitive advantage.