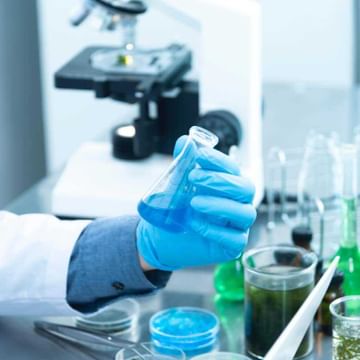 Science
AI in Chemistry
Activate your career prospects: uncover the power of AI to transform the world of chemistry as we know it

Fabio Falcioni
PhD Researcher in Computational Chemistry, Manchester University, EPSRC CASE studentship with AstraZeneca
Secure your place
The ideal catalyst to accelerate your future career
Imagine the excitement of discovering a tool that could analyse millions of molecule combinations for faster, cheaper drug development to help us create a healthier world. Then imagine if the same tool could identify the materials most effective at capturing carbon to reduce the effects of global warming. And what if it could uncover the potential of the millions of molecules still to be explored too, or even design new ones?

The really exciting thing is that we don't need to imagine: Artificial Intelligence is here and revolutionising the world of chemistry. Today's chemists are already using machine learning algorithms to predict protein interactions and properties such as bioactivity, toxicity, solubility, and melting points. They are developing more powerful solar panels, longer lasting batteries, and identifying the best materials for hydrogen storage. Nearly 100 partnerships have been struck between AI specialists and large pharma companies in the last seven years. And this is just the beginning. To harness the full power of AI for the future, next generation chemists won't just need scientific expertise, they'll need the tech and programming skills to mine its vast potential.

Our workshop provides a fascinating insight into current and future applications of AI in chemistry and the tremendously exciting career opportunities for chemists who invest in machine learning skills.
Elite Instruction
Get an expert, insider's guide to the dynamic world of chemistry today
Scientific Insights
Discover the AI trends shaping the future of chemistry research
Expert Guidance
Learn how AI could impact careers and roles in different fields of chemistry
Practical Learning
Benefit from hands-on experience creating a machine learning algorithm to predict drug solubility
Insider Advice
Gain first-hand insight into an exciting range of chemistry career paths
Executive Career Coaching
Pick up career tips and advice from chemistry and ML experts
Valuable Contacts
Build a network of current and future chemists and AI specialists
Get Ahead of the Curve
Give your university applications and career pathway a competitive edge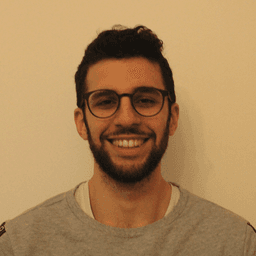 Meet our guest expert
Fabio Falcioni
PhD Researcher in Computational Chemistry, Manchester University, EPSRC CASE studentship with AstraZeneca
Fabio has a BSc in Chemistry and an MSc with distinction in Computational Chemistry. He is currently studying for a PhD in Computational Chemistry at the University of Manchester, funded by and collaborating with AstraZeneca. His research involves development of methods to predict and understand reactions in enzymatic catalysis using ML algorithms. Fabio is passionate about developing new methods to improve and speed-up drug design and development. Ultimately, he hopes to discover molecular entities to improve our quality of life.
Fully certified to help you stand out from the crowd and boost your CV
/

What to expect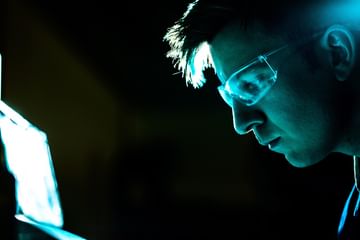 AI and the elements – discover a winning combination
Hosted by an expert, our workshop introduces you to the world of AI in chemistry and its fast-expanding range of applications in research and development, from designing and synthesizing new molecules to treating nuclear plant waste, predicting reaction outcomes and assessing potential drugs.
Explore the benefits of developing machine learning skills, discover more about the exciting roles available and get the inside track on which areas of chemistry offer the greatest potential for AI transformation.
Learn practical AI skills first hand
The workshop gives you first-hand experience of creating a machine learning algorithm to predict the pharmaceutical properties of drugs, with a particular focus on solubility.
You'll explore how AI is being used to reduce time and costs for new drug development and develop a deeper understanding of how machine learning skills can support a successful career in chemistry.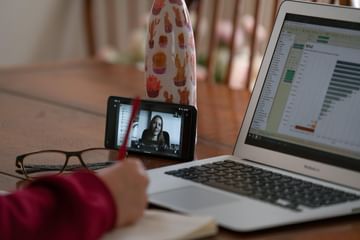 Exclusive access to chemistry professionals
Our guest professionals are on hand to share their experiences of working across chemistry and discuss the transformative role tech and AI plays in their field. They'll answer your questions and offer valuable advice on starting out and progressing within your chosen career.
/

Workshop timetable
13.30

Welcome

Meet your instructor and get a brief overview of the day's activities.

13.40

AI Overview

Explore the ways AI is currently impacting our lives and its potential to transform chemistry.

14.10

AI in Chemistry

Discover the two main types of AI used in chemistry – physics-based and data-driven – and explore its many applications including carbon capture development, retrosynthesis and long-life batteries for greener cars.

14.40

Develop hands-on skills

Get practical experience deploying a machine learning algorithm to predict the pharmaceutical properties of drugs.

15.40

Chemistry careers

Gain insight into some of the academic and industry careers in chemistry and the benefits of developing tech and machine learning skills.

16.15

Panel Q&A

Ask our experts – get the answers and advice you need to get ahead.
/

Requirements
A PC or Mac (laptop or desktop)
Zoom to access the workshop
A stable internet connection
/

Frequently asked questions
Skills Gap is a not-for-profit careers accelerator that runs insightful workshops for young people to give them a competitive edge in their future studies and career. We offer a range of intensive workshops designed specifically for 15-19-year-olds and delivered to small groups by experienced industry experts.
The workshop is specifically designed for students aged 15 to 19 who are looking for a career in chemistry, and want to understand more about how AI and machine learning skills can support different research and career paths. It aims to give you a head start before you begin university or take any other route into the sector.
Not at all. The workshop has been created with beginners in mind, and has been designed to give you an overview of AI in chemistry today and to introduce you to basic machine learning skills.
Essential hardware
You will need a PC or Mac (laptop or desktop) which has at least 8GB of RAM and runs Windows 10 or Mac OS 10.11 or later.

Essential software
You will need Zoom. If you have not used it before, you can create a free account and download the app for your phone, tablet or computer.
Recommended
Google Chrome, Firefox and Safari provide the best tested web browsers for the Google Colab activities.

We also highly recommend a second screen. This will allow you to quickly and easily move between the various activities.
(While a tablet, smartphone or Chromebook can be used as a second screen, we don't recommend you use these on their own for the workshop.)
We use Zoom. It is free, easy, allows everyone to be on camera and mic at the same time, and features intuitive presentation and learning tools, like collaborative white boards and break-out rooms for group work.
You also need a Google account to upload the files into your online workspace for the practical session.
You will need a stable internet connection capable of supporting video conferencing. We recommend using a wired ethernet connection with a download speed of at least 4Mbps and an upload speed at least 1Mbps (preferably 3.8Mbps).
We will send you a Zoom link via email shortly before it starts.
If you have not been able to find out what you need from the information on this page, please email our friendly team at hello@skillsgap.tech.
/

Explore our upcoming workshops
/

Find your future in tech

Our Careers Guide lifts the lid on what employers are looking for. We explore how to build a balanced skills profile that blends qualifications, tech know-how, emotional intelligence and a growth mindset – to give you a competitive advantage.