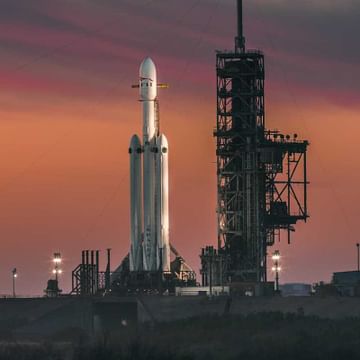 Engineering
AI in Aerospace
Engineering
Explore the dynamic world of aerospace engineering and get the professional insights you need to propel your future career

Dr Laurence Cook
Computational Engineer, Former Head of Computational Engineering at Arrival, MEng and PhD, Cambridge University
Secure your place
Discover the technology pushing the boundaries of aviation with elite insights designed to help your engineering career take flight
There are few fields of study as truly pioneering as aerospace engineering. From the Wright Brothers and the Apollo moon landings, to morphing drones and SpaceX, the world of flight has pushed us to imagine, invent and realise new technologies. Yet with the advent of AI even more is becoming possible. Airbus recently completed the first fully automatic vision-based take-off and landing, albeit without passengers, and just weeks later, a new AI tool landed a small plane at an airfield in Austria – this time with passengers on board.

From predictive maintenance, to smart product design and fully autonomous drones and aeroplanes, AI is revolutionising all aspects of aerospace engineering and the best is surely yet to come. For those with the ability and vision to apply the power of AI in engineering, the future looks bright.

Our workshop provides a fascinating insight into current and future applications of AI in aerospace engineering and the exciting career paths it offers for professionals with a winning combination of engineering and AI knowledge.
Elite Instruction
Get an expert, insider's guide to the dynamic world of aerospace engineering today
Engineering Insights
Discover the AI trends shaping the future of aviation
Expert Guidance
Learn how AI is impacting roles in the different engineering disciplines
Hands-On Learning
Get practical real-world experience developing an AI algorithm to design an aircraft wing
Insider Knowledge
Gain first-hand insight into an exciting range of aerospace engineering careers
Executive Career Coaching
Pick up career tips and advice from AI and engineering experts
Valuable Connections
Build a network of current and future engineering professionals
Get ahead of the curve
Give your university applications and career pathway a competitive edge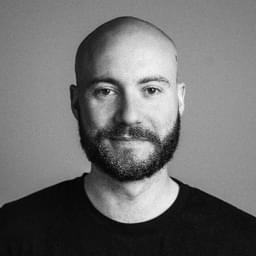 Meet our guest expert
Dr Laurence Cook
Computational Engineer, Former Head of Computational Engineering at Arrival, MEng and PhD, Cambridge University
Laurence is a postdoctoral researcher in the field of computational design methods in aerospace, having studied at Cambridge University and at MIT collaborating with Stanford. He has won multiple academic prizes and his research has been applied in the aerospace field ranging from civil aircraft to hypersonic vehicles. Laurence has worked in the electric vehicle industry as Arrival's head of computational engineering, developing software to radically speed up vehicle design, and is now Chief Scientist at an engineering start-up.
Fully certified to help you stand out from the crowd and boost your CV
/

What to expect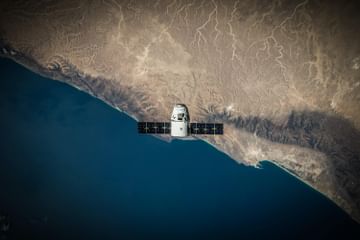 Explore the world of AI in Aerospace Engineering
Hosted by an engineering expert, the workshop offers an introduction to artificial intelligence and its uses in aerospace engineering today, from autonomous flight to lightweight component design, and image recognition to predictive maintenance and simulated pilot training. Explore different engineering roles and unique job opportunities that combine AI and engineering knowledge and get practical guidance on how to develop your AI skills for the world of aviation.
Hands-on practical learning
During the workshop you will take part in a hands-on exercise using a Python script to design an aircraft wing for optimum aerodynamics. The practical is intended to develop a deeper understanding of how machine learning is used in computational design and its importance in aerospace engineering. You'll gain practical experience of programming skills and AI that will be valuable for your future studies and career.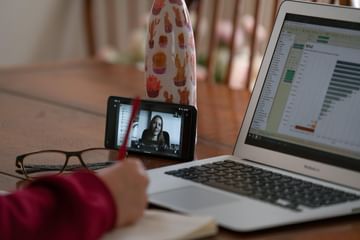 Expert Advice from Aerospace Professionals
Our guest professionals will share their experiences of working across different aspects of aerospace engineering and discuss the transformative role that AI plays in their field. They will also answer individual questions and offer valuable insights to help you progress on your chosen career path.
/

Workshop timetable
13.30

Welcome

Meet your instructor and get a brief overview of the day's activities.

13.40

Introduction to Aerospace Engineering

Learn more about the unique field of aerospace engineering. Discover why it's one of the world's most performance-driven industries and how it's given rise to advanced computational methods.

14.10

AI in Aerospace Engineering

Discover some of the fascinating ways AI is being applied within aerospace engineering from generating flight patterns to conserve fuel, to developing sustainable and lightweight aircraft components and fully autonomous planes.

14.40

Build your practical skills

Get practical experience deploying a machine learning algorithm to optimise the shape of an aircraft wing.

15.45

Engineering Careers

Learn more about different aerospace engineering roles and the exciting opportunities for those with machine learning skills.

16.15

Panel Q&A

Ask our experts and get the advice you need to get ahead
/

Requirements
A PC or Mac (laptop or desktop)
Zoom to access the workshop
A stable internet connection
/

Frequently asked questions
We are a careers accelerator, running short tech workshops for 15-19 year-olds. Taught by passionate industry experts, our programmes give you the insight and practical tech skills required by companies in finance, science, engineering and many other sectors.
The workshop is specifically designed for students aged 15 to 19 who are looking for a career in aerospace engineering and want to understand more about how AI and machine learning skills are influencing the industry and the specific tech skills required for different roles. It aims to give you a head start before you begin university or apply for roles in the sector.
Not at all. The workshop has been created with beginners in mind, and has been designed to give you an overview of AI in science today and to introduce you to basic machine learning skills.
We use Zoom. It is free, easy, allows everyone to be on camera and mic at the same time, and features intuitive presentation and learning tools, like collaborative white boards and break-out rooms for group work.
You also need a Google account to upload the files into your online workspace for the practical session.
You will need a stable internet connection capable of supporting video conferencing. We recommend using a wired ethernet connection with a download speed of at least 4Mbps and an upload speed at least 1Mbps (preferably 3.8Mbps).
Essential hardware
You will need a PC or Mac (laptop or desktop) which has at least 8GB of RAM and runs Windows 10 or Mac OS 10.11 or later.

Essential software
You will need Zoom. If you have not used it before, you can create a free account and download the app for your phone, tablet or computer.
Recommended
Google Chrome, Firefox and Safari provide the best tested web browsers for the Google Colab activities.

We also highly recommend a second screen. This will allow you to quickly and easily move between the various activities.
(While a tablet, smartphone or Chromebook can be used as a second screen, we don't recommend you use these on their own for the workshop.)
We will send you a Zoom link via email shortly before it starts.
If you have not been able to find out what you need from the information on this page, please email our friendly team at hello@skillsgap.tech.
/

Explore our upcoming workshops
/

Find your future in tech

Our Careers Guide lifts the lid on what employers are looking for. We explore how to build a balanced skills profile that blends qualifications, tech know-how, emotional intelligence and a growth mindset – to give you a competitive advantage.