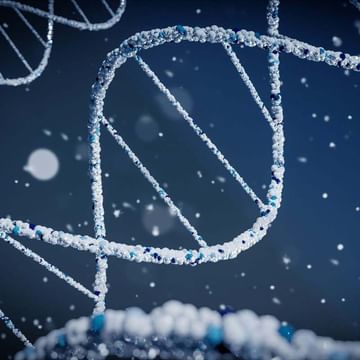 Science
AI for Scientists
Cutting-edge AI insights to add a competitive edge to your science career

Joe Sims
Astrophysics Masters Graduate, AI PhD student, Leeds University
Secure your place
Step into the brave new world of AI and advance your science career with the new 21st century superpower
Artificial Intelligence is fuelling discovery in every area of science, from gravitational waves and cyclone identification to genome sequencing and DeepMind's AlphaFold project.
The ability of Machine Learning to identify and predict patterns gives today's scientists an invaluable tool, whether the challenge is combating climate change, reducing energy consumption or navigating space. There's never been a more exciting time to embark on a career in science, and for those with AI skills, the prospects are even brighter.
Whatever your career plan, the ability to speak the language of AI will give you a competitive edge, opening up new opportunities to advance the frontiers of science.
Elite Instruction
Get an expert, insider guide to the fast-changing world of science today
Scientific Insights
Discover the trends shaping the future of scientific research
Expert Guidance
Learn how AI could impact careers and roles in different scientific fields
Practical Learning
Benefit from hands-on tasks and real-life scenarios
Insider Advice
Gain first-hand insight into an exciting range of science careers
Executive Career Coaching
Pick up career tips and advice from science experts
Valuable Contacts
Build a network of current and future scientists
Get Ahead of the Curve
Give your university applications and career pathway a competitive edge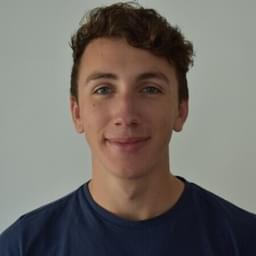 Meet our guest expert
Joe Sims
Astrophysics Masters Graduate, AI PhD student, Leeds University
Joe has a first-class degree in Astrophysics from the University of Liverpool, scoring the highest degree result in his year. He has since worked at the Astrophysics Research Institute and is currently studying for a PhD at the Centre for Doctoral Training for AI in Cancer Diagnosis and Care at the University of Leeds. Joe is passionate about the potential of AI across all areas of science, and co-hosts a blog to explain deep learning methods in a fun and understandable way for people with no coding knowledge.
Fully certified to help you stand out from the crowd and boost your CV
/

What to expect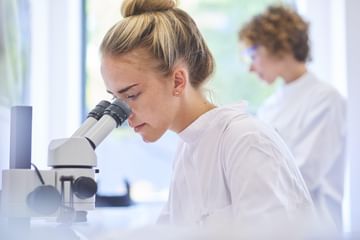 Immerse yourself in the possibilities of AI
Hosted by a science expert, our workshop introduces you to the world of AI and its ever-increasing range of applications in scientific research, from identifying new materials in space to genome sequencing and reducing worldwide CO2 emissions. Explore the benefits of developing AI skills and gain valuable experience for a successful and challenging career in science.
Hands-on, practical learning
The workshop gives you first-hand experience training a machine learning model to predict the trajectory of the Covid-19 virus and pandemic. You'll explore how AI is being used by scientists to inform policymakers and help them to make critical decisions such as whether to introduce compulsory face masks, close shops and schools or prevent foreign travel.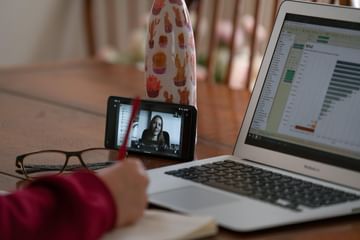 Exclusive access to research scientists
Our guest professionals are on hand to share their experiences of working in different areas of science and discuss the transformative role tech and AI plays in their field. They'll answer your questions and offer valuable advice on starting out and progressing within your chosen scientific field.
/

Workshop timetable
13.30

Welcome

Meet your instructor and get a brief overview of the day's activities.

13.40

AI in science

Explore the ways AI is being applied across scientific fields from climatology to cancer diagnosis, and why tech and machine learning skills are valuable for science professionals.

14.05

AI and Machine Learning

Delve deeper into AI, Machine Learning, Neural Networks and current hot topics such as large-scale unsupervised learning and causal inference.

14.30

Develop hands-on skills

Get practical experience training a machine-learning algorithm to predict the spread of the Covid-19 virus and discover the crucial role AI plays in shaping the policy decisions that affect our lives.

15.30

Tech skills in science

Build on your practical experience as you gain an understanding of the tools and programmes you need for scientific research, from data analysis to advanced modelling.

15.45

AI and Science – Careers Overview

Gain insight into some of the academic and industry careers open to those with combined tech and science skills.

16.00

Panel Q&A

Ask our experts – get the answers and advice you need to get ahead.
/

Requirements
A PC or Mac (laptop or desktop)
Zoom to access the workshop
A stable internet connection
/

Upcoming workshops

There are no workshop dates currently scheduled.
/

Frequently asked questions
We are a careers accelerator, running short tech workshops for 15-19 year-olds. Taught by passionate industry experts, our programmes give you the insight and practical tech skills required by companies in finance, science, engineering and many other sectors.
The workshop is specifically designed for students aged 15 to 19 who are looking for a career in any of the sciences, and want to understand more about how AI and machine learning skills can support different scientific career paths. It aims to give you a head start before you begin university or take any other route into the sector.
Not at all. The workshop has been created with beginners in mind, and has been designed to give you an overview of AI in science today and to introduce you to basic machine learning skills.
We use Zoom. It is free, easy, allows everyone to be on camera and mic at the same time, and features intuitive presentation and learning tools, like collaborative white boards and break-out rooms for group work.
You also need a Google account to upload the files into your online workspace for the practical session.
You will need a stable internet connection capable of supporting video conferencing. We recommend using a wired ethernet connection with a download speed of at least 4Mbps and an upload speed at least 1Mbps (preferably 3.8Mbps).
We will send you a Zoom link via email shortly before it starts.
If you have not been able to find out what you need from the information on this page, please email our friendly team at hello@skillsgap.tech.
/

Explore our upcoming workshops
/

Find your future in tech

Our Careers Guide lifts the lid on what employers are looking for. We explore how to build a balanced skills profile that blends qualifications, tech know-how, emotional intelligence and a growth mindset – to give you a competitive advantage.