No tech experience required!
Don't worry if you don't know your HTML from your SQL, all our courses are designed for beginners. Right from the start, we make sure everyone has the same grasp of the basics, with a few extra challenges thrown in for those already a step or two ahead. All you need to bring is your enthusiasm, desire to learn and willingness to get stuck in.
Immersive, fast-paced learning
We think the best way to learn new tech skills is by getting hands on. So you'll find lessons split into short, sharp micro-lectures that explain the concepts and provide examples, before you apply what you've learned through a wide variety of interesting tasks and challenges. Throughout, you'll be supported by our instructors and work alone, in pairs or small groups as you develop teamwork, problem-solving and communication skills.
Develop your individual skills and strengths
The course emphasises personal responsibility and development. Each night you'll be expected to complete homework to fully embed what you've learned during the day, while a significant part of the course involves your main project. This is where you apply everything you're learning to a major piece of creative work that reflects the type of projects you'll tackle in industry, and which will form the standout piece in your tech portfolio.
Gain exclusive insight from leading tech experts
Every Skills Gap course features exclusive bonus content in the form of tech talks. These inspiring lectures take place in the evening, after lessons, and offer a unique opportunity to hear from engaging industry experts and entrepreneurs. Each speaker will discuss their experiences, provide insight into the future of tech in their sector and share invaluable careers advice.
From phones to cars to medicine, technology touches every part of our lives. If you can create technology, you can change the world

Susan Wojcicki, CEO, YouTube
Make new friends and join a growing network
A big part of the Skills Gap experience is the chance to work with and learn from like-minded young people from across the UK and further afield. Our courses are designed to nurture new friendships between people of different backgrounds as they share ideas, tackle challenging assignments together and develop valuable team-working skills.
You'll also be part of a growing global network of Skills Gap alumni and industry experts that you can tap into for help and advice as your future takes shape.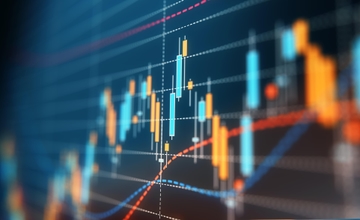 Take a course in data analytics
Our data analytics course gives you a firm grounding in the subject – teaching you how to prepare, structure and analyse data to drive decision-making.

Learn data analytics