Data analytics
Join the data revolution with career-boosting skills.
Unlock the power of data
With huge demand for well-paid data analysts and scientists, our data analytics course gives you a fundamental grounding as you master industry tools, organise large datasets, spot trends and communicate findings in visually dynamic ways.
Personal support from experts
Take home a completed project
Master the essentials of data analysis
Gain a fundamental understanding of data analysis workflow and how to apply it.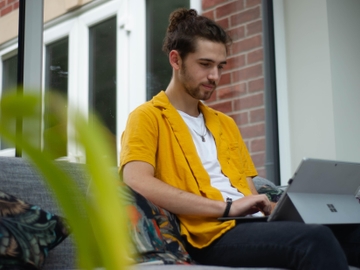 Learn how to use Excel and Tableau as critical data analytics tools.
Discover how to clean, prepare and structure data so it can be robustly analysed.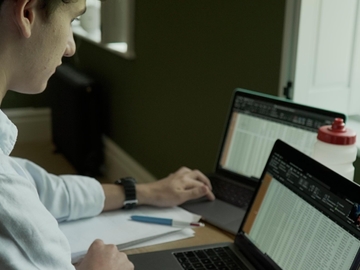 Explore how to analyse data to drive decision-making.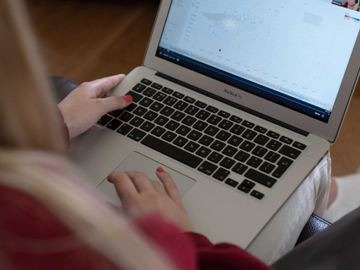 Present your findings through a clear data narrative using interactive dashboards.
Apply what you learn to an industry-standard project
The cornerstone of our course is the main project. This is where you get to show your stuff and apply the tools and methods you're learning to a challenging assignment.
The project closely mirrors how you'll work in industry, so you'll process real data to create a clear narrative and detailed insights that you present to your peers and instructor. Along the way, you'll not only develop your core digital capabilities, but also your problem-solving, time-management and presentation skills. This work will form a key part of an outstanding tech portfolio that can support future uni and job applications.
Information is the oil of the 21st century, and analytics is the combustion engine.

Peter Sondergaard (Senior Vice President at Gartner)
Data analytics courses
Holiday courses