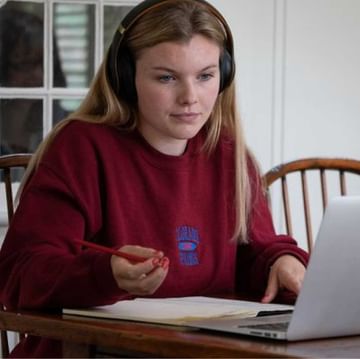 / Tech for everyone
Skills Gap
Bursaries
We offer a number of free bursary places on each of our workshops for students who might not otherwise be able to afford them, and half of these places are reserved for female students. We encourage eligible students to apply for our bursaries, and invite teachers to nominate pupils who they feel would benefit.
Who is eligible?
To qualify for a sponsored free place on a Skills Gap workshop, students must attend a state-maintained school and meet at least one of the following criteria:
Current recipient of Free School Meals (FSM) or has been in the last 6 years
Have parents or carers with no higher education degree
Current recipient of Education Maintenance Allowance or Pupil Premium or has been in the last 6 years
Have an Education Health and Care Plan (EHCP) at school
Are currently in, or have been, in care
As a teacher, how can I nominate a student?
Please email us at hello@skillsgap.tech with the student's name, email address, the workshop they would like to attend and confirm they meet the bursary eligibility criteria. We will then send the student a bursary application form.
I'm a student – how do I apply for a bursary?
If you think you could be eligible for one of our bursary places we'd love to hear from you. Please email hello@skillsgap.tech specifying the workshop you would like to attend. Once we've received this, we will request an email from a teacher at your school confirming that you meet the bursary eligibility criteria and send you a bursary application form.
Is there a limit on the number bursaries available for each Skills Gap workshop?
Yes. We allocate a specific number of bursaries for each workshop so we encourage students to contact us as soon as possible if they would like to apply for a bursary. We also reserve half of our bursary places for female students.
Can a student apply for more than one bursary?
We have a limit of one bursary per student to allow as many students as possible to benefit from our workshops.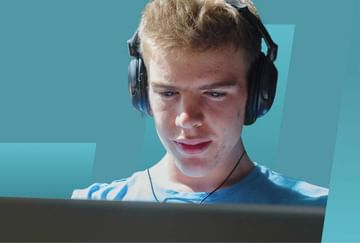 Apply for a workshop bursary
If you or a student you know might be eligible for one of our bursaries, please get in touch for more details.
"I am really pleased I attended the workshop. The speakers were interactive, inspiring and really gave an insight into the different types of careers. If it wasn't for the bursary I would have never been able to attend. It was an amazing experience."
Suha Khan
Woodford County High School for Girls
"Social mobility and widening participation are at the very heart of Birkenhead Sixth Form College's ethos and values. We encourage all of our students to engage in activities outside of the classroom to enhance their skills and set themselves apart from the crowd. Tech skills are high on the list for employers across multiple industries and look great on a CV – they really can open doors in the future."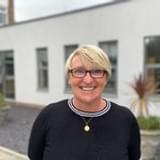 Jacqui Hammond
Student Engagement Officer, Birkenhead Sixth Form College
/

Explore our upcoming workshops
/

Find your future in tech

Our Careers Guide lifts the lid on what employers are looking for. We explore how to build a balanced skills profile that blends qualifications, tech know-how, emotional intelligence and a growth mindset – to give you a competitive advantage.