Meet Our Graduates: Sean Morrissey-Ralevic
Sean took our course in data analytics just in time.

"I have an interview coming up to work for a railway fleet management company during my Gap Year," he says. "It would be to work on the data side of things and the new skills I learned on the Skills Gap course will definitely help. So I will certainly mention the course at interview and the skills I've learned in using Excel and Tableau."
Sean, who is 17 and lives in Beeston in Nottingham, took his A Levels this year. He initially had grand plans for his Gap Year next year. He was going to take internships, volunteer in Ghana and travel in Australia.

But COVID-19 had other ideas - travel has become uncertain, and a one-year internship scheme was cancelled.
"COVID-19 really affected my plans for a Gap Year and means I might not have as much to do as I would like," he says. "But I still want to use my Gap Year to push myself and learn new skills in order to prepare for University.
"I believe that a course like the ones Skills Gap is offering will be really beneficial to me - especially as I am considering a future career in academia where data analytics skills are invaluable."
Building a skillset during a Gap Year
COVID-19 means the thousands of students in Sean's position are faced with a difficult choice about whether or not to do a Gap Year. Sean will still take a year out before starting his degree in Natural Sciences at Cambridge University.
"Some people I know have the view that their university first term won't be what it usually is so they are considering taking a gap year," he explains. "Others are like, what could I do on a gap year because of the crisis? I might as well just start university."
Whatever the situation, more online activities will become a reality for everyone. "I definitely think online courses like this one will be more prevalent and I will consider them more in my plans," says Sean.
"The instructors put in a bit of humour"
But aside from learning how to use complex tools in software like Excel and Tableau, Sean also enjoyed the social side of the Skills Gap course. "I really liked the instructors and the way they delivered the course," he said. "They put in a bit of humour and we had an icebreaker at the start of every day."
One of these icebreakers was to decide what superpowers they would want. Sean chose time travel. But he says it wouldn't quite be as simple as that.
"I was sort of worried that if I went back in time I might mess everything up today," he says. "That sometimes happens in the movies."

Want to find out more about Skills Gap courses? Visit our course pages.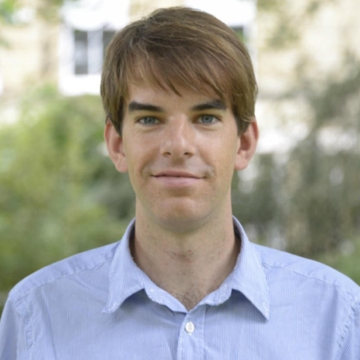 Matt Pickles
Freelance Writer
28 September 2020