Meet Our Graduates: Rhiannon Morgan
One afternoon in August, we called Rhiannon to ask for feedback on the Skills Gap course she had recently completed.
She had just woken up from a nap. This is completely understandable - she had just completed an intensive rowing training session.
Rhiannon, 19, lives in Cardiff and is a promising international rower. In 2018, she represented GB in European competitions and then in 2019 she won three gold medals in the British rowing championships. Earlier this year, she was on a Gap Year in Australia, gearing up to race in their national championships.
Then COVID-19 struck.
"I was gaining speed in my rowing and looking forward to racing, so it was very gutting," she said. "I got back to the UK just in time."

"I knew literally nothing that was on the course"
Although Rhiannon's plans to travel in Australia were cancelled, she has not wasted her free time this summer. Instead, she took our online Skills Gap course to learn about data analytics.
"I literally knew nothing that was on the Skills Gap course," she says. "I didn't take Computer Science GCSEs or anything, but this course opened my eyes to the fact these are skills that you really do need."
Rhiannon is going to start her degree in Biomedicine at King's College London in September, and she says data analytics skills are becoming increasingly important in science.
Her mum works in public health and her dad works in IT and they have also noticed this trend. "My mum uses Tableau and Excel all the time so she was like, 'Ooh, I can teach you'," says Rhiannon.
"Data has become very prevalent in my mum's work with COVID-19 because she and her colleagues are using similar systems to track and represent data and she needs to use data to present findings."
Our careers guide shows that technology data analytics are transforming the way work is done in many industries.
As well as teaching her about data analytics, Rhiannon said the Skills Gap course developed her soft skills too.
"The course was good socially because we would be taught stuff and then go into Zoom rooms with a smaller group to work on a project," she says.

Improving soft skills
"This gave me confidence to see I can work like that and speak to people I've never met before. We were not just learning data analytics but also how to work as a group."
These softer skills should benefit Rhiannon at university, where her first term will be a mixture of online lectures and in-person teaching in smaller groups.
"It will be weird but I'm not really worrying about it because everyone will have to get used to it - we're all in the same boat."
Is that a rowing pun? "Yes," says Rhiannon. "It's over-used in the rowing community!"

Want to find out more about Skills Gap courses? Visit our course pages.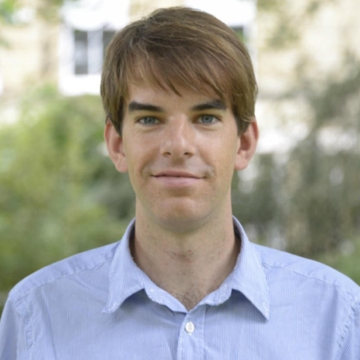 Matt Pickles
Freelance Writer
14 September 2020