Meet Our Graduates: Ethan Botha
Ethan had been planning to build his skills and work experience by doing internships this summer.
But when COVID-19 forced many companies to suspend their internship programmes, Ethan had to adapt.
"I wanted to do something productive with my summer and find opportunities in this situation," says the 17-year-old who moved from South Africa to Cleckheaton in January 2019.

A proactive approach to learning
So Ethan took one of our courses in data analytics. "I realised I need to take more of a proactive stance regarding my education because of the reduced contact time at school," he says. "I thought the Skills Gap course was a great opportunity to further my skills in time for university."

His review? "I loved the course, they crammed so much into it and I have developed a lot of very necessary skills."
Next year will be Ethan's final year of school. Then he hopes to study Actuarial Science at the University of East Anglia.

"I will definitely put the course on my CV and university application"
"I was also looking for work placements and online internships after lockdown but hadn't managed to secure anything. So I wanted to do something productive with my summer and take advantage of the opportunities this situation created. I will definitely put it on my CV and application form."

Ethan says data analytics skills are vital in the actuarial profession. "The profession has risen in popularity because of the massive shift towards big data and new technologies have really allowed actuaries to perfect their craft," he says.
"Actuaries work mainly with large data sets and data analysis, and use financial information and mathematical modelling to determine outcomes."
Want to find out more about how technology and data analytics are changing the world of work? Read our careers guide.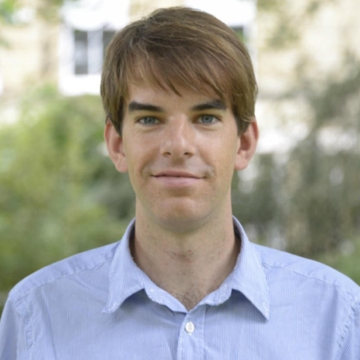 Matt Pickles
Freelance Writer
8 September 2020