Meet Our Graduates: Emily Clarkson Webb
It has been well-documented that young people have missed out on exams and education since the pandemic struck.

Equally importantly, they have also missed out the social side of school. Just ask 17-year-old Emily of Nottingham Girls' High School.
"My school was well-organised so education continued during lockdown, but I missed seeing my friends every day," she says.
But this August, Emily enjoyed a positive social experience when she took one of our online courses in data analytics.
A social way of learning
She studied alongside a dozen other young people aged 16 to 19, and every day she broke off into a small group to work on a real-world scenario project based on data from Airbnb.
"It was nice to meet new people because obviously in lockdown we haven't really met anyone new," she says.
Of course, our courses are more than just social. Emily learned how to use Excel and Tableau to analyse and present data clearly. You can read more about our curriculum in our course pages.
"I didn't really know that much about data analysis before but the course was suitable for beginners," says Emily.
"It was very intense and I was quite tired at the end of each day, but it was great."
Instructors are on hand throughout the course to ensure everyone understands what they are being taught.
"They went through it all very clearly and put the instructions in a chat on Slack in case we didn't quite follow," she says. "You could also ask questions."
Perfect preparation for university and work
Emily says the skills she learned will benefit her at university and in her future career. "Learning about filtering on Excel was helpful - there are times I've used Excel before and that would have been really useful," she says.
And she has already used her skills to help her dad, who is a consultant electrical engineer. "Dad didn't know how to use Pivot Tables so after I was taught them on the course I showed him how to do it," she says.
"Now he can use them at work!"

Want to find out more about how technology and data analytics are changing the world of work? Read our careers guide.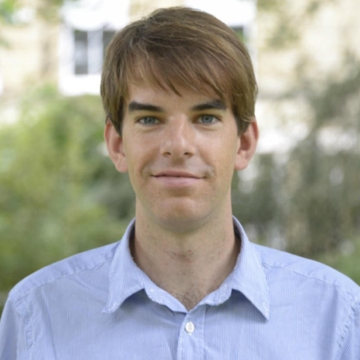 Matt Pickles
Freelance Writer
28 September 2020