Meet Our Graduates: Dan Everett
Dan Everett, 19, had mapped out a comprehensive plan for his gap year.
"I was going to travel for the last three months in South America, the Galapagos, Peru, Ecuador and Bolivia," he says. "I was going to do some work experience and get other skills under my belt. I was going to start developing an app."
You can probably guess what happened next - all of these plans were cancelled by the pandemic.
"One of the best things you can do"
Rather than give up, Dan found another way to spend his year out: learning new skills. He has recently completed one of our courses in data analytics.
"I think probably one of the best things you can do to make the most of this bad situation is to get additional skills to make you more of a well-rounded candidate for everything," he says.
He is now going to study Physics at Imperial and he says the skills he learned on the course will give him a head-start.
"Physics lab work involves churning through a lot of data and working within a team, so the course was quite helpful because I didn't get much experience of that in school," he says.
Talks from tech experts
After university, Dan is thinking about a career in quantitative analysis or engineering. One of the highlights of our courses is a talk by an expert who is working in the field of technology or data analysis.
Crucially from Dan's perspective, these experts are all younger than 30!
"This talk was really good because the speaker was young," says Dan. "Typically when I talk to people in the majority of fields I am considering, they are much older and how they got into it is too abstract for people my age to take anything away from because it was a different system then."
COVID-19 means that Dan's generation will face additional challenges as they embark on their careers. But Dan says learning new skills like data analytics is one way to overcome them.
We agree, and our careers guide shows just how much data analytics and technology are changing every industry.
"People my age have been knocked a few rungs down the ladder," he says. "Taking courses like Skills Gap is the way to climb back up and - if anything - surpass people!"
Want to find out more about Skills Gap courses? Visit our course pages.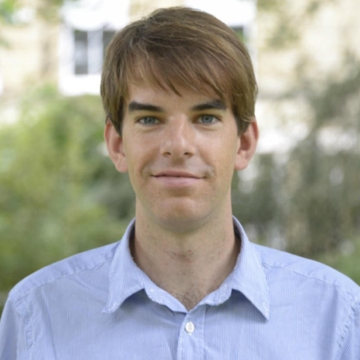 Matt Pickles
Freelance Writer
22 September 2020