Meet Our Graduates: Jacob Davies
The world of sport is being transformed by big data.
"Sport is becoming more scientific than before," says 18-year-old Jacob, who lives in Nottingham. "If you look at the major teams in football, all have a big data analysis team supporting them. There's a lot being done in the NBA on where the most points are scored, and the film Moneyball shows what has happened in baseball."
Jacob is about to study Linguistics at Cambridge University, and after that he wants to work as a data analyst in sports. Preferably the growing field of E-Sports.
Preparing for careers
This August, he had the perfect preparation for that career by taking a course in data analytics at Skills Gap.
"Before I came on the course, I wrote a data report into an E-Sports game called Rocket League which I sent to the company's executives," he says.
On our course he learned advanced techniques for analysing and presenting data in Tableau and Excel. "I am now using these programs to redo my report and present the data in a better way than before," he says.

An innovative teaching style
Jacob recommends Skills Gap to anyone, even if they aren't convinced about online courses.
"After COVID-19, my last term of teaching at school was done online and we used Microsoft Teams which could be very slow and tenuous."
But the teaching style in Skills Gap - which is project-based and involves two instructors working across Zoom, Google Hangouts and Slack - was different. "I've done quite a bit of online teaching and I've never come across anyone as prepared as the instructors on Skills Gap," he says.
"There was never any time waiting to find out what was next, and I liked the way we used Slack to make sure everyone was keeping up to date."

Want to find out more about Skills Gap courses? Visit our course pages.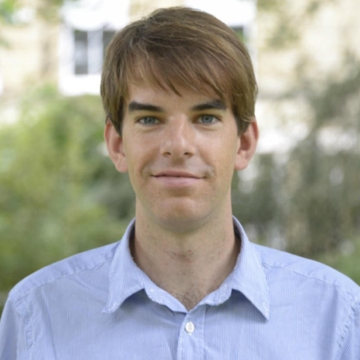 Matt Pickles
Freelance Writer
29 September 2020