Meet Our Graduates: Hannah Hills
Before the pandemic, Hannah was preparing to take her A Levels before going on the trip of a lifetime - a rowing-themed Gap Year in Australia.
"I had a big plan to spend six months rowing in Melbourne," she says. "I was gutted when it was cancelled, it was at the back of my mind this year as a reward for the hard work of A Levels."
Hannah, who is 17 and attended The Abbey School in Reading, is not alone. So many of her peers have seen their Gap Year plans and A Levels cancelled.
But she has made the most of this disappointment by taking one of our courses to learn new skills in data analytics.
"Courses like Skills Gap are a good way to build up skills," she says. "Yes it's a lot different to going out and seeing the world as I had planned but it was a great use of my time and I am really glad I did it."
Preparing students for university
Like so many in her position, Hannah decided not to take a Gap Year in the end. She is about to start studying Philosophy and Psychology at Nottingham University.
Hannah says her new skills in data analytics will help with the course.
"There is a lot about statistics in psychology, and a maths and science aspect to it, so having these skills under my belt and knowing how to use the software will come in handy when I have to look up statistics and analyse data," she explains.
The world of work is still a few years away for Hannah, but she is leaning towards going into teaching.
"But whatever job I end up in, these skills will be useful in the future," she says. "We heard a talk from someone working in data analytics and they said just about everything you can think of involves data."
Our careers guide shows that technology and data analytics are transforming the way work is done in many industries.
"So these are good skills to have and I would recommend them to anyone," adds Hannah.
From classmates to friends
Hannah also says the course was "very social" - especially after not being able to see friends for months during lockdown. "We all exchanged messages over Slack and did activities in small groups which really helped make you feel more at ease with the other students," she says.
"I noticed the importance of soft skills, a lot of communication was needed between us in our team to organise who was going to do what and what would work best."
"I would now call the people I worked in a group with my friends."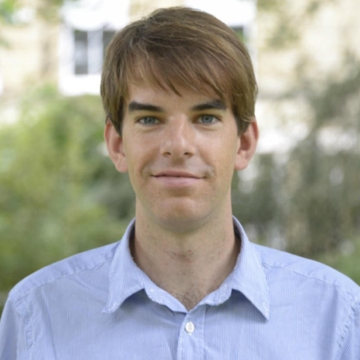 Matt Pickles
Freelance Writer
14 September 2020